Confessions of a first-time cruiser
---
---
The 8 things that surprised me on my first cruise
As a millennial travel aficionado, Natalie Smith, Marketing Manager, Comparetravelinsurance.com.au, had previously sworn off cruises as a fun-zone for young families and over-fifties. But after her first holiday afloat, Smith is well and truly on board the trend. She describes how a country music cruise captured her heart and converted her to a cruise-lover, for good.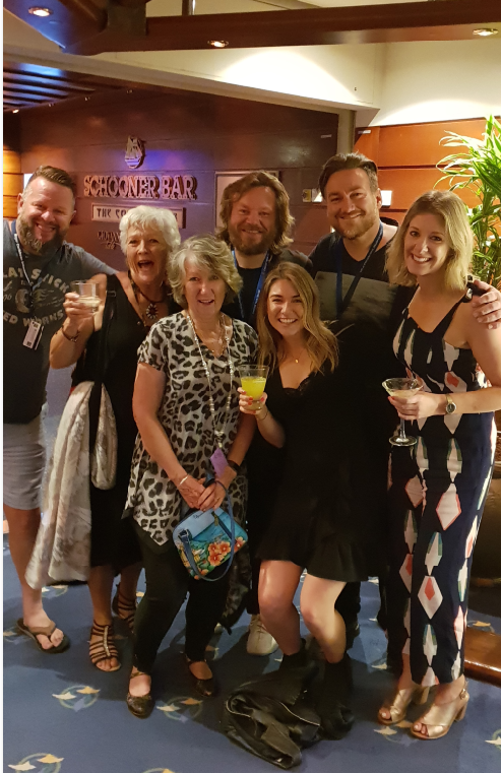 "I would never have called myself a 'cruise person', let alone a 'country music cruise' person. I couldn't imagine being stuck on a boat for a whole week or two (I'll always remember my nan saying that cruises were like 'prison with the option of drowning'). I thought cruises were for pensioners, parents with young kids and certainly no place for a mid-30's gal looking for a bit of R&R. But after seven nights onboard the Radiance of the Seas I was shocked at how much I enjoyed myself.
Here are 8 things that took me by surprise:
You forget what day it is
I've always felt a bit disorientated while traveling, especially in my years as a flight attendant. But my time onboard seemed to take on a vague yet entirely peaceful quality. It became hard to remember life 'BC' (before cruise) and keeping track of the days was a challenge. Luckily Royal Caribbean knows this and changes a sign at the bottom of all elevators each day reminding you what day it is. Brilliant! #eatsleepcruiserepeat

Cruises make good company
Your fellow passengers very quickly become your family-at-sea. Perhaps it's the nature of all 'floating bars', but after a week I felt like I'd made new friends for life. Age doesn't seem to register, and most of the time I struggled to keep up with the 80-year-olds cutting shapes on the dance floor. Those extra espresso martinis didn't hurt either. (Shout outs to my new favs Gail & Cheryl!)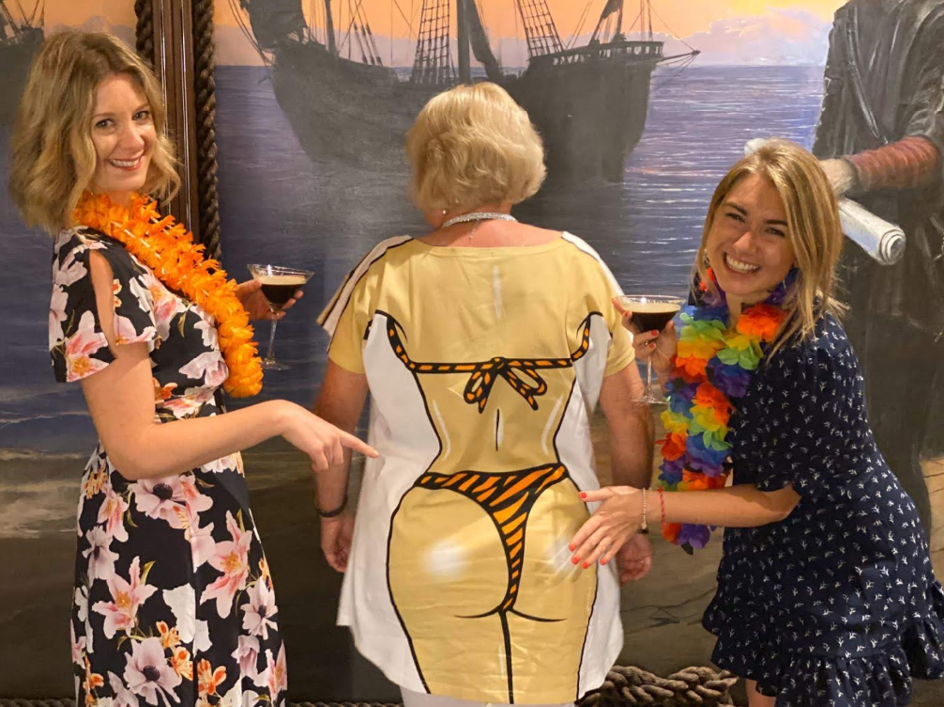 It's boozy
Speaking of martinis
,
there are no lockout laws or bans on drinking in public onboard the Radiance of the Seas. It felt naughty walking around the corridors with a Pina Colada in hand, but when in Rome right, (or somewhere in the Pacific)!
You mingle with artists
Mingling with country music stars and late-night jamming sessions were a particular highlight of my time onboard. I especially enjoyed 2 am pizzas while swapping stories with my new favourite artists. Even if a music-themed cruise doesn't float your boat, I would highly recommend giving it a try. After my experience, I can't imagine why you'd go on a regular cruise!
There's no cash
Most major cruise ships are cashless, instead of charging all purchases to a key card that you settle at the end of your cruise. This can make it hard to keep track of your spending, (which is probably the point) especially when you're a few cocktails deep. I suggest keeping to a strict daily budget, and/or taking advantage of the drink's packages available to you.
You can eat what you want
It's a cliche, but there's no shortage of food onboard. However, what really surprised me was the sheer variety of cuisine. I could wake up to a room service cream cheese bagel, followed by local yams at an island stopover, a salad for lunch, a roast dinner later on and a cheeky pizza slice at 2 am. Yes, that is an extreme surplus of calories, but I had an absolute ball in consuming them.
Hygiene standards are A+
All the recent press about gastro outbreaks on cruise liners did have me a tad worried, however, I was amazed at the lengths taken to disinfect the ship. Hand sanitizer stations were seemingly everywhere and crew took particular enjoyment in an odd, sanitizer dispensing ritual named 'washy-washy.' It felt strange at first but then becoming a comforting habit I've hilariously come to miss.
That 'sea vibe' stays with you
They say it takes a moment to find your sea-legs but what I didn't know was how long it would take to lose them. Days after disembarking I still felt the ship's movements and had moments of vertigo where I couldn't quite find my balance. Turns out 'land-sickness' can persist for two weeks after stepping back. Not the most pleasant sensation but some say the best solution is to book another cruise. Don't mind if I do!
---

Having travelled to over 40 countries, studied tourism management and worked as a flight attendant for over three years, Natalie knows more than a thing or two about travel! She's an adventure-lover, whose favourite trips have been trekking Machu Picchu and volunteering in an animal shelter in the Amazon. Qualified in Tier 2 General Insurance General Advice and specialising in travel insurance for the last five years, she in passionate about helping travellers get the most out of their holiday.