I'm not going on my trip, so why won't my insurer give me a full refund?
If you're not getting a full refund, you're likely to be outside of the cooling-off period. Another reason you may not receive a full refund is that your policy may have been in place and providing protection for some time. Something that a lot of people are unaware of, unless they're unfortunate enough to have to use it, is that the cancellation benefit on a travel insurance policy starts from the day that you purchase your policy. So whilst it may seem like a policy hasn't been 'used', the insurer was on risk for any pre-trip cancellation should an event such as injury, illness, bad weather or natural disaster have prevented the holiday from going ahead. The pre-trip cancellation benefit makes up part of the premium that you paid and the protection your insurer provides.

Australian Financial Complaints Authority (AFCA) states, "From the time a travel insurance policy is purchased, some cover is generally provided for cancelation and unforeseen events. This means the policy is providing coverage or already 'doing work'. For this reason, it is fair for an insurer to retain a portion of the premium in consideration of this cover.

For example, if you made your travel booking and bought a single trip travel insurance policy back in December 2019, your cover for holiday cancellation would have started the day you bought your policy. If you or a family member became ill and you had to cancel or rearrange your trip, you would have been covered for lost deposits and change fees. In the wake of the coronavirus pandemic, if you had your holiday cancelled by your airline, booking agent or you are simply unable to travel due to the government travel restrictions imposed in March 2020, your insurer had already been protecting you for any pre-travel issues for those three months. This is regardless of whether or not you made a claim.
How is a partial or pro-rata credit or refund calculated?
Travel insurance is there to protect you and your holiday both before and during your trip. Often part of the premium paid includes pre-trip cancellation. The percentage of premium that this makes up varies between insurers. The amount of refund will depend upon a few factors:


The type of policy purchased (whether the policy was an annual multi-trip or single trip policy)


Whether the policy had commenced at the time of cancellation


Whether any travel took place during the term of your policy


Whether the policy had "any work to do". This date may vary depending on the date of policy cancellation, the date travel bans were implemented or in instances where people were already travelling, the date they returned to Australia.

AFCA has provided a standard methodology for calculating a proportionate refund (whether cash or credit-voucher) as a guide. View AFCA's guide on partial refunds. Insurers may have variations to how they calculate the "unused" portion of your policy. In providing a partial or proportionate credit or refund, insurers should clearly outline to the customer how the refund amount was calculated. For a holiday that never took place, your insurer is likely to calculate what portion of pre-trip cancellation they were on risk for. Generally speaking, this is from the time you purchased your policy to when your travel was restricted (i.e. when travel bans were implemented) or cancelled. For a long duration holiday that was significantly cut short, your insurer may offer a pro-rata credit voucher for the 'unused' portion based on the day you returned home. Another scenario is those frequent travellers that purchased an annual multi-trip policy valid for 12 months unable to use a large portion of their policy due to travel bans imposed a few months in. Again, insurers may at their discretion defer the policy or offer pro-rata credit that can be used when the time is right for travel.
Can my insurer keep my money and only offer a credit voucher?
With the travel industry being hit not only by significant revenue loss, but also the spate of cancellations due to the coronavirus, most travel agents and smaller businesses are offering the option of rebooking or taking a credit voucher for future use over refunds. The ACCC's advice for travel changes and cancellations is that you are entitled to request a refund or other remedies such as a credit note or voucher. In terms of insurance, the offer for date changes and credit vouchers aligns with this. A few insurers are providing full refunds, and others are assessing each request on a case-by-case basis. The terms of your policy apply and requests are being considered in the light of individual circumstances. For example, an 80-year-old with medical conditions that had their trip of lifetime cancelled is more likely to receive a refund than a fit 50-year-old that is likely to have many years of travel ahead of them.
My friend got a refund, why can't I?
Each insurer is taking a slightly different approach to refunds and credits during this crisis. The impact that COVID-19 has had on specialist insurers that solely focus on travel insurance is far more severe than the impact on big insurers that offer different types of insurances. You may have seen an ACCC Ruling that authorises insurers and brokers to be able to work together to co-ordinate to allow SME customers to defer premium payments for up to 6 months and provide refunds. It authorises Suncorp, Allianz and QBE to provide the same solutions for SME customers as each other. Without this authorisation, they would be in breach of competition law. However, not all insurers are participating and the ruling only relates to those 3 insurers. There is no obligation on insurers or underwriting agencies to partake in the relief package. Even if you bought the same policy as your friend or travelling companion, refund requests outside of standard policy terms are usually considered on an individual basis taking many variable factors into account.
I've been offered credit but don't know when I'll travel!
Understandably, many Australians are grappling with the idea of accepting a credit voucher for future travel when travel bans are still in place for overseas travel. Before accepting a credit, make sure that the credit is valid for a long enough period to accommodate your anticipated or preferred travel dates. AFCA has provided a guideline for insurers of 18 months being reasonable. Should travel restrictions not be lifted within this time, expiry periods of vouchers are likely to be extended. With lockdown restrictions being lifted worldwide, there are positive signs for future travel. Certain countries may remain off-limits for some time, but there several countries that have already reopened their borders in a bid to reboot their struggling tourism industries. But remember, many countries, including Australia, are still warning against all non-essential travel and some are quarantining all overseas arrivals, including their own returning citizens. Check all the relevant restrictions before you think about travelling and opt for flexible travel providers with minimal or no change fees.
OTHER HANDY
Tips & Guides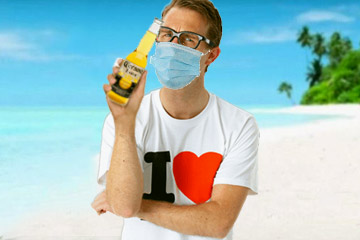 The rapid spread of COVID-19 around the globe has thrown international travel into chaos. Find out what's covered if you're travelling during the coronavirus outbreak.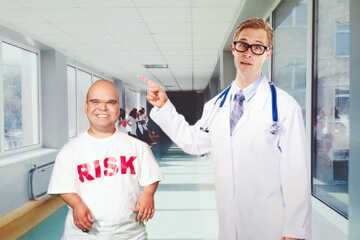 Having pre-existing medical conditions doesn't mean you can't get cover or that it has to be expensive. It simply means that you need to dig a little deeper when doing your research.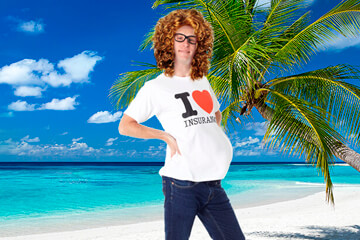 Not all insurers will cover you automatically if you're over 22 weeks gestation or have had pregnancy complications. See which companies offer cover for pregnant women.